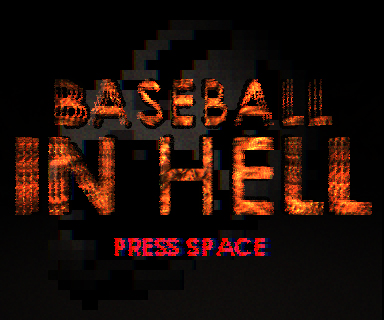 Baseball in HELL
How to Play Baseball IN HELL
---
I just added some slightly more detailed instructions on how to play my game and some brief ludo-narrative text.
also a few small tweaks to audio balancing and audio cues
the AI is a little better at baseball
added some new, subtle and vague UI effects to note when you're 'safe'
I also made the Victory Screen that no one will ever see a little friendlier.
Give it a shot!